Fastest time for throwing and catching five leis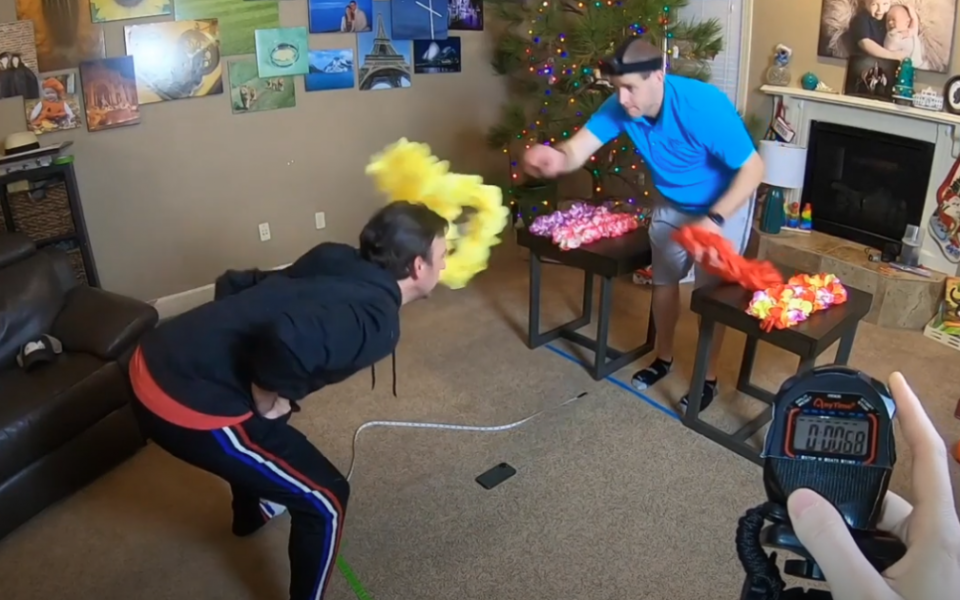 There was a time when holding a Guinness World Record made you somewhat of a superstar.
Whether it was for longest breath held underwater (24 min 37.36 seconds, achieved by Budimir Šobat just over a month ago) or collecting the largest ball of human hair (a 75.7-kilogram mass, recorded by Henry Coffer in 2008), the world records were nothing short of amazing.
(OK sometimes a bit gross, like the human hair ball.)
This week, two men have achieved the unthinkable: they broke the Guinness World Record for the fastest time to catch and throw five flower leis.
Idaho men Jonathan "Hollywood" Hannon and David Rush threw and caught (on the neck) five leis in 3.18 seconds.
Rush is actually…