NSW Police investigate alleged group bashing and stabbing of Sydney teen in Penrith carpark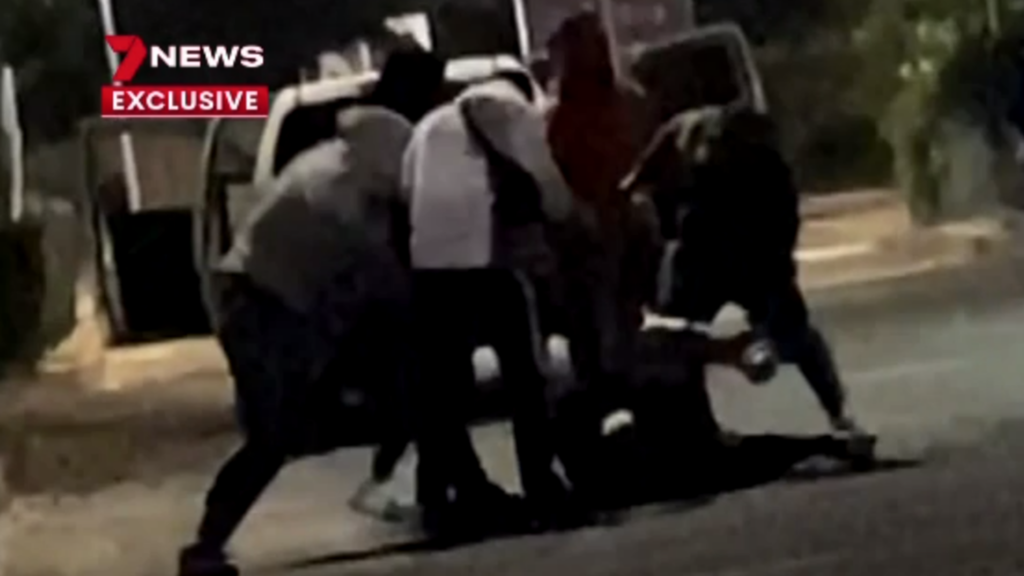 A shocking video has emerged of a violent attack on a teenager in Sydney's west.
The incident occurred in a car park on Mulgoa Road, near the intersection of Jamison Road, Penrith, just before midnight on Saturday.
Several people appear to be punching the 19-year-old boy, with one attacker seen wielding what appears to be a rod or bat, as seen in the video above.
NSW Police said, on arrival, officers found the teen with a stab wound to his side but the attackers had fled the scene.
The…