Sydney's woman's warning after spotting unusual detail on her car following bushwalk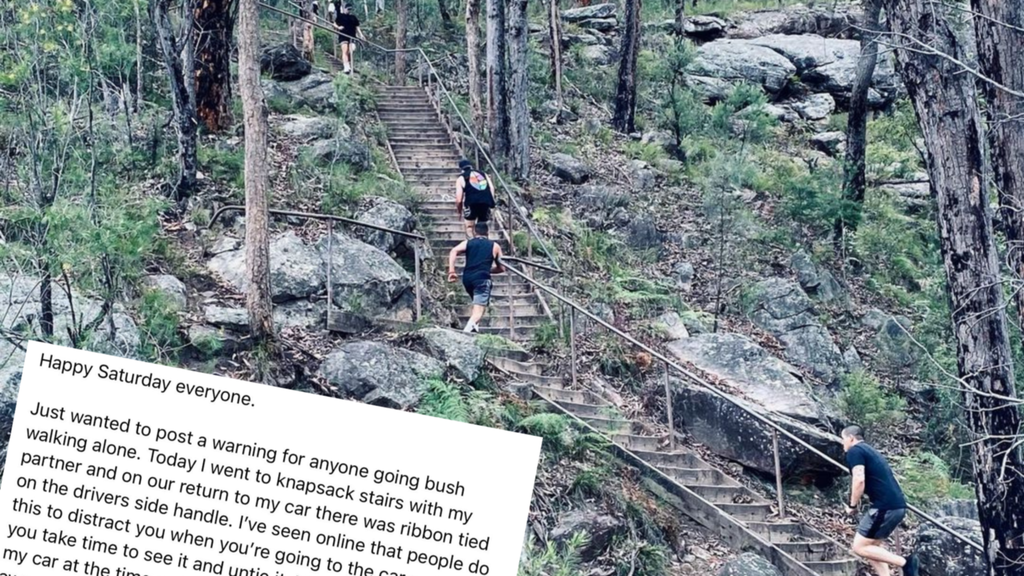 A Sydney woman has issued a warning to lone bushwalkers after making a potentially sinister find on her car.
The woman, who took to a local Facebook group after completing a popular bushwalk in the city's west, said upon returning to her car with her partner, she found a ribbon tied to her door handle.
"Just wanted to post a warning for anyone going bushwalking alone," the woman wrote.
"Today I went to knapsack stairs with my partner and on our return to my car there was a ribbon tied…